What to say about the pleasure of sipping a cup of coffee or tea when we wake up in the morning. If you are an american, then coffee and tea are bound to be your first choice in the morning. Due to this love and first preference of americans for coffee and tea, coffee cafes and tea stalls are most famous. Gradually the demand for coffee is increasing rapidly in america and as new flavors and brands of coffee are being introduced to people, people are getting attracted towards them. Whether you are with your friends or going on a first date with your girlfriend, the first thing we do is order coffee and while sipping coffee we slowly start talking about our love and have a romantic moment with our partner. Let's also start a new relationship.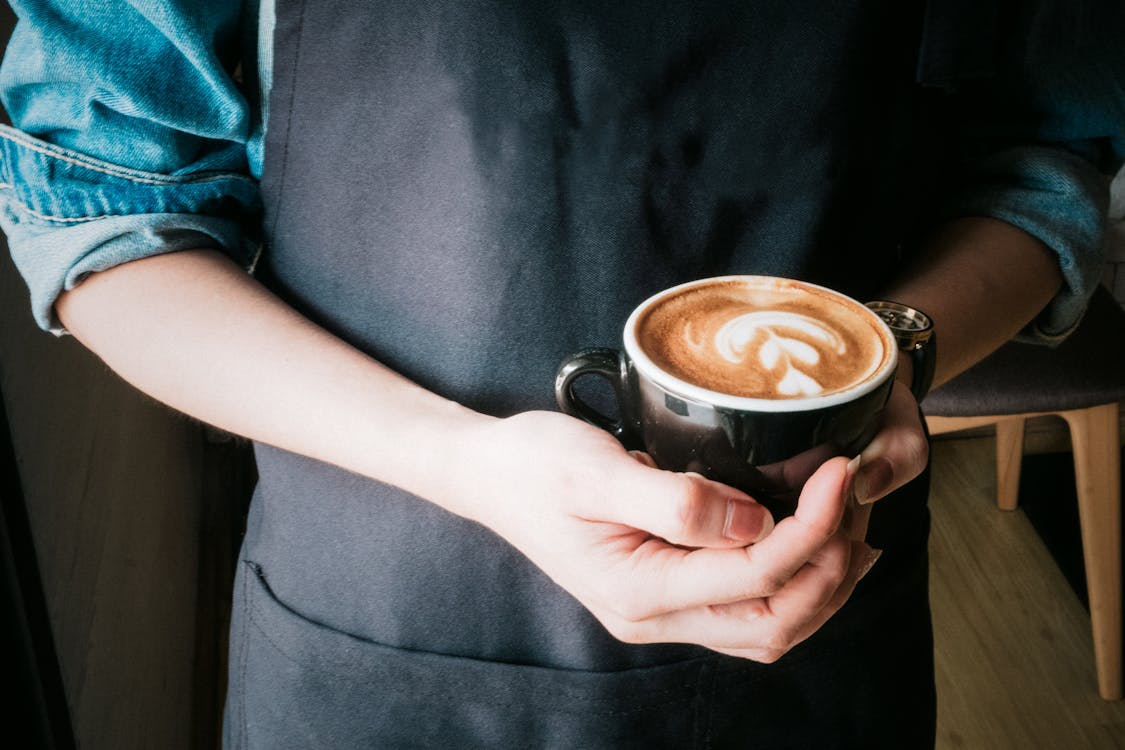 In such a situation, doing coffee business i.e. opening a coffee shop or cafe can be very beneficial for you in america. If reports are to be believed, then between 2015 and 2019, the number of people drinking coffee in america has generally increased by about 11%. It has happened and gradually its numbers are increasing. In such a situation, if you also want to do coffee business, then we will tell you how you can start your business and become a good coffee man.
Choose the brand name of your coffee shop –
See, in this type of business you need a brand name, through which people come to know about you and your new business. You can choose a good new name or brand for your coffee shop or café. For this you will definitely have to work a little, because a large number of coffee shops and cafes are open in the market and they have their own official brand names. Always choose a brand name for your coffee shop or café, which is not used anywhere else in the market, because it will be easier for people to know about your new business and the newer the name, the more people will like it. More attracted to your coffee shop.
Types of starting coffee business –
If seen in the true sense, we can start our coffee business in 7 ways. It is not that you can start your coffee business only by setting up a coffee shop, apart from this you can also start your coffee business in many ways, so let us know about them –
Coffee Cafe –
Starting your own café is one of the most expensive and labor intensive coffee businesses. In this, we usually offer the menu to our customers early in the morning or after lunch and dinner.
Coffee Shop –
In this, food items made from coffee are sold, i.e. cookies, machine coffee, cakes which are quite popular among the people. If you want to start this type of business, then first of all set up your shop near a ball shop or a theater.
Coffee House –
People always come here to relax and hang out. If you are just starting out to open a good coffee house, this will be enough for an entire city or a small town.
Retail coffee shops –
This is a different type of business in which apart from making your own coffee and selling it, you also provide coffee to people. It comes with a variety of coffee related items such as Marg Friend Press as well as specialty coffee items such as beans and gift wares.
Drive Thru Coffee Shop –
If seen in the true sense, drive through coffee shops can do very good business and can also be beneficial for you. In this you can freely sell any coffee food or beverage of your choice.
Car and Transport Coffee –
This type of business is mostly done offline and very good profits are also available on it. Consider it a startup because its main focus is on brewed coffee and package pastries, which are the first choice of people.
Retailer Shop –
A retailer is someone who sells products, usually roasted coffee beans. This means that you can sell coffee beans only to big factories at wholesale prices.
Choosing the right location for your coffee shop –
First of all, you should choose the right place where people can sit for some time and feel comfortable and if they come with their friends or girlfriends, they will not have to face any problem. Today's youth like these types of cafes very much, where the view is good and the location is good. Apart from that, it will also be important for you to know how many people live in the place where you are going to open your coffee shop, that is, what is the basis of population. Locate your coffee shop at a place with good visibility according to the people. To avoid any kind of legal action, first of all make sure that you do not have to face any kind of problem in future at the place where you want to set up your coffee shop.
Prepare menu for coffee shop –
The most important and special thing is what you provide to your customer. That means, if you have a coffee shop, how many types of coffee do you provide to your customers and at what price? If the prices of the beverages you serve are generally high, then your chances of making a profit are very slim. So first of all, whenever you start your coffee shop, prepare a good menu. Also decide the price of your beverages in such a way that you get your profit and the customers also remain satisfied with your prices.
Official license and registration for coffee shop –
First of all you need an official license, if you sell any type of food or other substances. For this you will have to obtain officer's license from SSSI for private limited company. To get the license, first of all all the products sold by you will be examined by SSI, only after that you will be given a license, so that you can deliver your products to the customers. For this, you can register yourself by visiting the official website of SSSI and get the official license from there for your coffee shop. Once you have received the license from the officer to start your coffee shop, you will not have to face any kind of legal action.
Necessary equipment for coffee shop –
When we start any type of food business, we have to prepare them. To prepare these food items you need mechanical equipment. You should always use good mechanical equipment from a good place for your coffee shop so that neither your customers face any problem in the beverage nor you. Because if your customer does not like the coffee offered by you, he will not come again and you will have to suffer the loss due to this, so always use good mechanical equipment. Apart from this, we have mentioned some names below, you can also use these mechanical equipment –
automatic drip coffee machine
high quality express machine
industrial coffee grinder
milk and water
food refrigeration machine
fridge
Containers, pumps, and accessories etc.
Oven, toaster, and food processor
Freezer and Cold Product Storage
Apart from all these mechanical equipment given above, you can also use other mechanical equipment as per your need.
Customer Service and Recovery Service for them (Customer Service) –
The most important and special thing for a business person is that he should always not let any problem arise for his customers, for that the customer should be equal to God. That is why you also have to provide the best service to the customer, such as free WiFi bill service. For example, nowadays most of the people do not believe in table service nor do they like it that much, because people do not like paying bills on table service so much, they feel disturbed. In such a situation, you should provide counter service to the customer. Apart from this, most of the customers coming to the coffee shop come alone and they always come to work on their mobile and laptop, so they always need internet. In such a situation, to provide good facilities to your customers, you should provide free WiFi. Due to good internet speed and free WiFi, your customer will also stay in your shop for a longer time. Due to which you can order too much coffee and you will get profit in the end. Apart from this, it also depends on your personal thinking, whether you can provide free WiFi to people or you can take extra charge from them, you have to decide this yourself, based on your customer base.
Doing good marketing for coffee shop (Marketing) –
No matter how small or big a business you start, unless people know about your business, you will not get any benefit from your business. . In such a situation, it is very important for you to market your business first. For this, you can also prepare your own personal website , on which you can give complete information about your new business and can also provide some good and beneficial information to the people related to coffee. Apart from this, you can also do offline advertising, such as by putting up banners and posters, apart from this you can also make visiting cards, then distribute them door to door among the people nearby, on which your complete information is given. In this way, you must do good marketing for your new business, you will definitely get benefits.
Investment and profit for coffee business –
If you have made a firm decision by following all the points given above that you want to start a coffee shop or cafe business, then do not delay at all. Apart from this, in the initial phase you will have to make some investment to start your business. In this type of startup, you just have to make good investment for one time, if you provide the right price and right thing to your customer, then you will always get profit. Never get worried thinking that if you have made so much investment, now we will get its profit as soon as possible. In any business, profit is never achieved so easily and so quickly, for this you will have to take your business forward with hard work and dedication. Keeping all these things in mind, start your business and take it to a good peak, this is our wish.
Need of employment for coffee business (Employee) –
Whatever be the type of business, you will need employees to take it forward. No matter how hard you try alone, you will not be able to take this business this far without your employees. In such a situation, you can share information about your new business with people in a good meeting or on a poster and can also create vacancies for the need of employees to start your new business. In such a situation, new youth will get employment and at the same time you will also get good employees for your business.
Good training for coffee business –
First of all, you will have to work a little hard to run this business, like you should do training first to understand this business. Meet as many big businessmen around you as possible, know their ideas and understand what they do to take their business forward. Thus, to become a good businessman, you and your employees also need training. In such a situation, you should give good training to your employees and explain to them how to handle the entire management of the coffee shop and never let your customers face any kind of problem.
So, in this way you must have understood from all these suggestions and facts given above, how you can start a coffee business. You start your new business and run your business without any hassle. Our wish is that you take your business forward and achieve success in the future.